Alice + Olivia has grown into 50 million dollar brand including a mens line and a children's line since its launch at Barneys in 2002. The collection is sold in over 800 stores around the globe such as Barneys, Bergdorf Goodman, Neiman Marcus, Scoop, Saks,and Harrods. Alice + Olivia has five free standing stores located in New York City, Los Angeles, Malibu, Greenwich, and Southampton.
The collection is worn by many celebrities, such as Kristen Stewart, Ashley Greene, Sarah Jessica Parker, Gwyneth Paltrow, Angelina Jolie, Taylor Swift, and Mena Suvari.
Designer Stacey Bendet, designs the Alice + Olivia women's and kids collections in addition to a shoe collection for Payless. She has been on the Vanity Fair Best Dressed list for two years in a row. She was married to Eric Eisner in 2008, and the couple had their first child, Eloise Breckenridge Eisner, on November 24, 2008.
Further reading
* Trager, Cara S. "Making seamless shift to world of fashion; Web designer-turned-clothier aims to expand her trendy offerings". Crain's New York Business (August 13, 2007).
* Wellington, Elizabeth. "The skinny on designer Stacey Bendet". Philadelphia Inquirer (July 29, 2007).
* Tell, Caroline. "Payless teams with Alice + Olivia". Women's Wear Daily (June 4, 2007).
* Greenberg, Julie. "Bendet's retail gambit." Women's Wear Daily (May 24, 2007).
* Golodryga, Bianna, reporter. "Fashion and entrepreneur; Stacey Bendet expands line from pants". ABC News Now, Money Matters (March 20, 2007, 9:36 AM EST).
* Piazza, Jo. "She wears the pants: Alice & Olivia's Stacey Bendet takes trousers to a new level". New York Daily News (November 9, 2006).
* "Alice + Olivia takes Manhattan". Women's Wear Daily (September 28, 2006).
* DeCarlo, Lauren. "Alice + Olivia spotlights pants." Women's Wear Daily (October 6, 2005).
* "Hot pants." Mail on Sunday (May 2, 2004).
* Armstrong, Lisa. "Hipsters are out, class is in". The Times (January 21, 2004).
* Mechling, Lauren. "Jean Queen, 25, Designs the 'It' Pants of the Season". New York Sun (October 25, 2002).
* Aktar, Alev. "New kids on the block". New York Daily News (February 14, 2002).
alice and olivia
alice and olivia
alice and olivia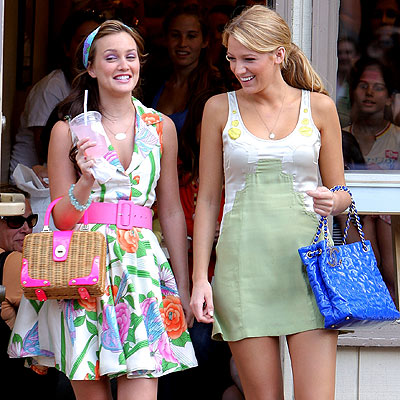 alice and olivia
alice and olivia
alice and olivia
alice and olivia
alice and olivia
alice and olivia
alice and olivia
alice and olivia
alice and olivia
alice and olivia
alice and olivia