Jonathan D. Bennett born June 10, 1981 is an American actor best known for playing Aaron Samuels in the 2004 film Mean Girls and from the television series Veronica Mars.
Contents
* 1 Early life
* 2 Career
* 3 Filmography
* 4 References
* 5 External links
Early life
Bennett was born in Rossford, Ohio. He has two brothers and sister, Brian, Brent and Lisa Bennett and is the cousin of actress Lori Moegling. His first try at acting was in a play in the seventh grade while living in North Carolina. Shortly after that, he moved to Rossford, Ohio, where he attended Rossford High School. He graduated in 1999 and went to Otterbein College, where he was a student of the theatre program. After dropping out of college he moved to New York to pursue acting.
Career
After moving to New York, he was cast on the soap opera All My Children as J.R. Chandler from 2001-2002. Since then, he has had guest roles on various television dramas, including Law & Order: Special Victims Unit, Deception, Smallville, and Veronica Mars. He played Aaron Samuels, Lindsay Lohan's love interest, in the hit movie Mean Girls, and subsequently appeared in the films Cheaper by the Dozen 2 (with Hilary Duff) and Lovewrecked (with Amanda Bynes). Bennett's appeared in the direct-to-video prequel The Dukes of Hazzard: The Beginning, in which he played Bo Duke. Also in 2009, he appeared as "Nick" in the Hallmark original movie Elevator Girl. The film costarred Lacey Chabert (with whom he costarred in Mean Girls) and Ryan Merriman.
Bennett posed for a bondage-themed print advertising campaign by Declare Yourself, a campaign encouraging voter registration among youth for the 2008 United States presidential election. In the ads by photographer David LaChapelle, Bennett has three screws through his upper and lower lips, symbolically pinning his mouth shut. The ads drew some media attention.
In 2009, Bennett starred in National Lampoon's Van Wilder: Freshman Year, which was released straight to DVD.
[edit] Filmography
Film
Year Film Role Notes
2002 Eastwick Simon TV film
2003 Season of Youth Taylor Palm Beach International Film Festival Award for Best Actor
2004 Mean Girls Aaron Samuels Nominated — Teen Choice Award for Choice Movie Chemistry (shared with Lindsay Lohan)
Nominated — Teen Choice Award for Choice Breakout Movie Star - Male
2005 Love Wrecked Ryan Howell also known as Temptation Island
Cheaper by the Dozen 2 Bud McNulty
2006 Bachelor Party Vegas Nathan
2007 The Dukes of Hazzard: The Beginning Bo Duke
2009 National Lampoon's Van Wilder: Freshman Year Van Wilder
2010 Slightly Single in L.A. Seven post-production
Television
Year Title Role Notes
1997 Dad "Habadadery"
1998 The Bill Youth "Racer"
2001-2002 All My Children JR Chandler
2002 Law & Order: Special Victims Unit Kyle Fuller "Deception"
2003 Boston Public Ethan Guest "Chapter Sixty-Three"
2004 1/4life Shane Pilot
2005 Smallville Kevin Grady "Blank"
2004-2005 Veronica Mars Casey Gant Two episodes
2007 Cane Brad "Time Away"
2009 The Assistants Zack Cooper
aaron samuels
aaron samuels
aaron samuels
aaron samuels
aaron samuels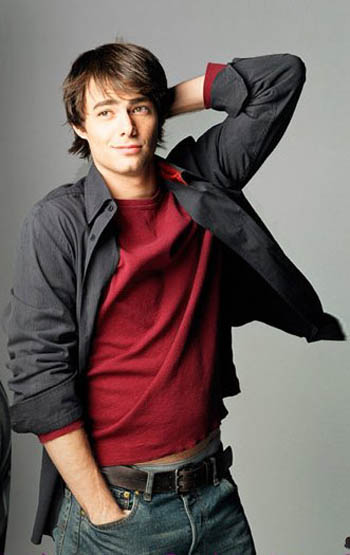 aaron samuels
aaron samuels
aaron samuels
aaron samuels
aaron samuels
aaron samuels
aaron samuels
aaron samuels