Prince William of Wales KG FRS born William Arthur Philip Louis on 21 June 1982 is the elder son of Charles, Prince of Wales, and Diana, Princess of Wales, and third eldest grandchild of Queen Elizabeth II and Prince Philip, Duke of Edinburgh. He is second in the line of succession, behind his father, to the thrones of sixteen independent sovereign states known as the Commonwealth realms: the United Kingdom, Canada, Australia, New Zealand, Jamaica, Barbados, the Bahamas, Grenada, Papua New Guinea, the Solomon Islands, Tuvalu, Saint Lucia, Saint Vincent and the Grenadines, Belize, Antigua and Barbuda, and Saint Kitts and Nevis. Consequently, he is also second in line, again behind his father, to the position of Head of the Commonwealth (figurehead of the 54-member Commonwealth of Nations) and Supreme Governor of the Church of England.
He was educated at four schools in the United Kingdom and obtained a degree from the University of St Andrews. He spent parts of a gap year in Chile, Belize, and countries in Africa. He was commissioned as a lieutenant in the Blues and Royals regiment of the Household Cavalry—serving with his brother Prince Harry and, two years later, earned his wings by completing pilot training at Royal Air Force College Cranwell. In 2009, the Prince transferred to the Royal Air Force, was promoted to flight lieutenant and underwent helicopter flying training in order to become a full time pilot with the Search and Rescue Force. In Autumn 2010, he completed his generic and special-to-type helicopter training and he is now at RAF Valley on No. 22 Squadron performing co-pilot duties on the Sea King search and rescue helicopter. On 16 November 2010 it was announced by Clarence House that Prince William and his long-term girlfriend Kate Middleton were going to marry, and it was subsequently confirmed that the wedding ceremony would take place at 11 am on 29 April 2011 in Westminster Abbey, London.
Contents
* 1 Surname
* 2 Early life
* 3 Education
* 4 Royal duties and career
o 4.1 Military career
o 4.2 Royal duties
* 5 Personal interests
o 5.1 Humanitarian and environmental causes
o 5.2 Sports
* 6 Relationship with Kate Middleton
o 6.1 Engagement and wedding
* 7 Titles, styles, honours and arms
o 7.1 Titles and styles
+ 7.1.1 Military ranks
o 7.2 Honours
+ 7.2.1 Honorary military appointments
o 7.3 Arms
* 8 Ancestry
* 9 See also
* 10 Notes
* 11 References
* 12 External links
Surname
Although Royals do not tend to use a last name, in the instance of a marriage, for example, Prince William's last name is Mountbatten-Windsor. This is the surname of all descendents of Prince Philip and Queen Elizabeth II excluding females who marry.
The name Mountbatten-Windsor derives from the Royal surname Windsor, decided in 1917 by George V. Before this, the Royal surname was technically Saxe-Coburg-Gotha, but due to anti-German sentiment after WWI, the decision was made to change the royal surname to Windsor.
In 1960, the Queen and Prince Philip decided to create a surname for their direct descendants, incorporating the surnames 'Windsor' and Prince Philip's previous surname, 'Mountbatten'.
Therefore, Mountbatten-Windsor is the surname of all male, and unmarried female descendants of Prince Philip and Queen Elizabeth II including Charles, William and Harry.
prince william
prince william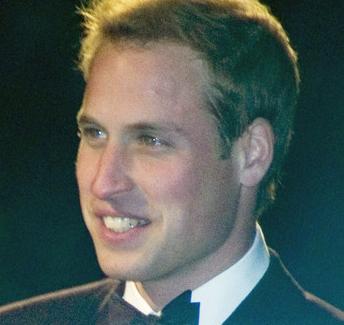 prince william
prince william
prince william
prince william
prince william
prince william
prince william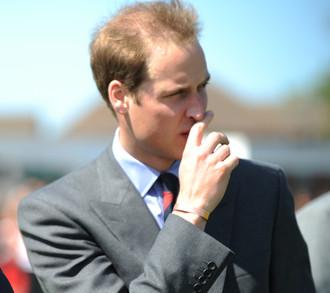 prince william
prince william
prince william
prince william
prince william
prince william
prince william
prince william
prince william
prince william