Melissa Chessington Leo born September 14, 1960, also known as Margaret May II or Margaret May, is an American actress.
Leo is known for playing Det. Sgt. Kay Howard as a series regular on the television series Homicide: Life on the Street for the show's first five seasons from 1993–1997. As of 2011, she is on the television series Treme, having previously been a regular on All My Children and The Young Riders. Her feature films include A Time of Destiny, Last Summer in the Hamptons, 21 Grams, Confess, and The Three Burials of Melquiades Estrada. In 2009, she received an Oscar nomination for Best Performance by an Actress in a Leading Role for her role in Frozen River. She received her first Oscar in 2011, for Best Supporting Actress for her role in The Fighter. Lawrence Toppman of The Charlotte Observer hailed her as "one of America's most underrated character actresses".
Contents
* 1 Personal life
* 2 Awards and nominations
* 3 Filmography
o 3.1 Television
* 4 References
* 5 External links
Personal life
Leo was born in Manhattan, New York City, New York, the daughter of Peggy, a California-born teacher, and Arnold Leo, an editor at Grove Press, fisherman, and spokesman for the East Hampton Baymen's Association. She has a son with actor and former boyfriend John Heard named John Matthew Heard (born 1987).
Leo was raised on the Lower East Side of Manhattan and spent summers at her father's house in Springs, a section of East Hampton, N.Y.She is a former resident of Putney, Vermont and now lives in Stone Ridge, New York.
Awards and nominations
Melissa Leo, January 2006
In 1985 she was nominated for a Daytime Emmy at the Daytime Emmy Awards/12th Daytime Emmy Awards for Outstanding Ingenue/Woman in a Drama Series for All My Children. In 2004 she shared the "Best Ensemble Acting" award from the Phoenix Film Critics Society for 21 Grams (2003) alongside Kevin Chapman, Benicio del Toro, Teresa Delgado, Clea DuVall, Charlotte Gainsbourg, Danny Huston, Eddie Marsan, Marc Musso, Sean Penn and Naomi Watts. She was also the runner-up for the Los Angeles Film Critics Association for Best Supporting Actress for 21 Grams.
In 2006, she won the Bronze Wrangler at the Western Heritage Awards for Outstanding Theatrical Motion Picture for The Three Burials of Melquiades Estrada (2005) shared with Tommy Lee Jones (Film producer/actor), Michael Fitzgerald (Film producer), Luc Besson (Film producer), Pierre-Ange Le Pogam (Film producer), Guillermo Arriaga (screenwriter), Barry Pepper (actor), Dwight Yoakam (actor), Julio Cedillo (actor), Levon Helm (actor), January Jones (actress) and Vanessa Bauche (actress).
In 2008, she won the Maverick Actor Award and also the Best Actress award at the Method Fest for Lullaby (2008). Her performance in the film Frozen River earned her the Best Actress award from the Independent Spirit Awards and nominations from the Screen Actors Guild Awards, the Broadcast Film Critics Association awards, and the Academy Awards. Roger Ebert backed her for a win stating,"Best Actress: Melissa Leo. What a complete performance, evoking a woman's life in a time of economic hardship. The most timely of films, but that isn't reason enough. I was struck by how intensely determined she was to make the payments, support her two children, carry on after her abandonment by a gambling husband, and still maintain rules and goals around the house. This was a heroic woman."
She also received the Spotlight award from the National Board of Review.
She received praise for her role in the movie The Fighter. Rick Bentley from charlotteobserver.com said "Both actors (Mark Wahlberg and Christian Bale) are very good, but they get blown off the screen by Melissa Leo, who plays their mother, Alice Ward. She's a passive-aggressive minion of hell who makes every past bad film mom look like June Cleaver. Leo's Oscar-worthy portrayal of Alice as a master manipulator goes beyond acting to a total transformation."
For this film, Leo won the Golden Globe, Dallas-Fort Worth Film Critics Association Award for Best Supporting Actress and the New York Film Critics Circle Award for Best Supporting Actress, among others. In addition, she won the Academy Award for Best Supporting Actress for her role in The Fighter Her use of the F-bomb in the acceptance speech was reportedly a first at the Oscars.
Filmography
Film and television Year↓ Title↓ Role↓ Notes
1984 All My Children Linda Warner Contract Cast Member (1984-1985)
1985 Always Peggy
1985 Streetwalkin' Cookie
1985 Silent Witness Patti Mullen TV movie
1986 Deadtime Stories Judith 'MaMa' Baer
1988 Time of Destiny, AA Time of Destiny Josie Larraneta
1989 The Young Riders Emma Shannon Main Cast Member Season 1: 24 Episodes
1989 Nasty Boys Katie Morrisey TV
1990 The Bride in Black Mary Margaret TV
1991 Carolina Skeletons Cassie TV
1992 Immaculate Conception Hannah
1992 Venice/Venice Peggy
1993 Ballad of Little Jo, TheThe Ballad of Little Jo Beatrice Grey
1993 Homicide: Life on the Street Det. Sgt. Kay Howard Television Series, Main Cast Member Seasons 1-5 (1993-1997): 77 Episodes
1994 Garden Elizabeth
1995 Last Summer in the Hamptons Trish
1995 In the Line of Duty: Hunt for Justice Carol Manning TV
1997 Under the Bridge Kathy
1999 The 24 Hour Woman Dr. Suzanne Pincus
1999 Code of Ethics Jo DeAngelo
2000 Homicide: The Movie Det. Sgt. Kay Howard TV
2000 Fear of Fiction Sigrid Anderssen
2003 21 Grams Marianne Jordan Phoenix Film Critics Society Award for Best Cast
2004 First Breath Detective Waxman
2004 From Other Worlds Miriam
2005 Hide and Seek Laura
2005 Runaway Lisa Adler
2005 No Shoulder Ruth
2005 Patch Maelynn
2005 Three Burials of Melquiades Estrada, TheThe Three Burials of Melquiades Estrada Rachel
2005 American Gun Louise
2005 Confess Agnes Lessor
2006 Stephanie Daley Miri
2006 The Limbo Room KC Collins
2006 Hollywood Dreams Aunt Bee
2006 House is Burning, TheThe House is Burning Mrs. Miller
2006 Falling Objects Helga
2007 Bomb Sharon
2007 Midnight Son Rita
2007 Black Irish Margaret McKay
2007 Cake Eaters, TheThe Cake Eaters Ceci
2007 Racing Daylight Sadie Stokes/Anna Stokes
2007 I Believe in America Soto
2007 Mr. Woodcock Sally Jansen
2007 One Night Wendy
2008 Frozen River Ray Eddy Central Ohio Film Critics Association Award for Best Actress
Central Ohio Film Critics Association Award for Best Breakthrough Film Artist
Florida Film Critics Circle Award for Best Actress
Gotham Independent Film Award for Breakthrough Actor
Independent Spirit Award for Best Female Lead
San Sebastián International Film Festival Award for Best Actress
Utah Film Critics Association Award for Best Actress
Women Film Critics Circle Award for Best Actress
Nominated—Academy Award for Best Actress
Nominated—Broadcast Film Critics Association Award for Best Actress
Nominated—Chicago Film Critics Association Award for Best Actress
Nominated—Satellite Award for Best Actress – Motion Picture Drama
Nominated—Screen Actors Guild Award for Outstanding Performance by a Female Actor in a Leading Role
2008 Alphabet Killer, TheThe Alphabet Killer Kathy Walsh
2008 Lullaby Stephanie Method Fest Independent Film Festival Award for Best Actress
2008 Santa Mesa Maggie
2008 Ball Don't Lie Georgia
2008 This is a Story About Ted and Alice Alice
2008 Righteous Kill Cheryl Brooks
2008 Predisposed Penny
2009 According to Greta Karen
2009 Stephanie's Image Stephanie
2009 True Adolescents Sharon
2009 Veronika Decides to Die Mari
2009 Dear Lemon Lima Mrs. Howard
2009 Don McKay Marie
2009 Everybody's Fine Colleen
2010 Treme Toni Bernette Main Cast Member: Season 1 - Present
2010 Welcome to the Rileys Mrs. Riley
2010 Dry Land, TheThe Dry Land Martha
2010 The Space Between Montine
2010 Fighter, TheThe Fighter Alice Ward Academy Award for Best Supporting Actress
Boston Society of Film Critics Award for Best Ensemble
Broadcast Film Critics Association Award for Best Acting Ensemble
Broadcast Film Critics Association Award for Best Supporting Actress
Central Ohio Film Critics Association Award for Best Ensemble
Dallas-Fort Worth Film Critics Association Award for Best Supporting Actress
Denver Film Critics Society Award for Best Supporting Actress
Florida Film Critics Circle Award for Best Supporting Actress
Golden Globe Award for Best Supporting Actress – Motion Picture
Iowa Film Critics Award for Best Supporting Actress
New York Film Critics Circle Award for Best Supporting Actress
New York Film Critics Online for Best Supporting Actress
North Texas Film Critics Association Award for Best Supporting Actress
Phoenix Film Critics Society Award for Best Supporting Actress
Screen Actors Guild Award for Outstanding Performance by a Female Actor in a Supporting Role
St. Louis Gateway Film Critics Association Award for Best Supporting Actress
Washington D.C. Area Film Critics Association Award for Best Supporting Actress
Nominated—Alliance of Women Film Journalists Award for Best Supporting Actress
Nominated—Central Ohio film Critics Association Award for Best Supporting Actress
Nominated—Chicago Film Critics Association Award for Best Supporting Actress
Nominated—Detroit Film Critics Society Award for Best Supporting Actress
Nominated—Houston Film Critics Society Award for Best Supporting Actress
Nominated—Online Film Critics Society Award for Best Supporting Actress
Nominated—San Diego Film Critics Society Award for Best Supporting Actress
Nominated—San Diego Film Critics Society Award for Best Ensemble
Nominated—Screen Actors Guild Award for Outstanding Performance by a Cast in a Motion Picture
Nominated—Toronto Film Critics Association Award for Best Supporting Actress
Nominated—Utah Film Critics Association Award for Best Supporting Actress
Nominated—Vancouver Film Critics Circle Award for Best Supporting Actress
Nominated—Washington D.C. Area Film Critics Association Awards for Best Ensemble
2010 Conviction Nancy Taylor
2011 Red State Sarah
melissa leo
melissa leo
melissa leo
melissa leo
melissa leo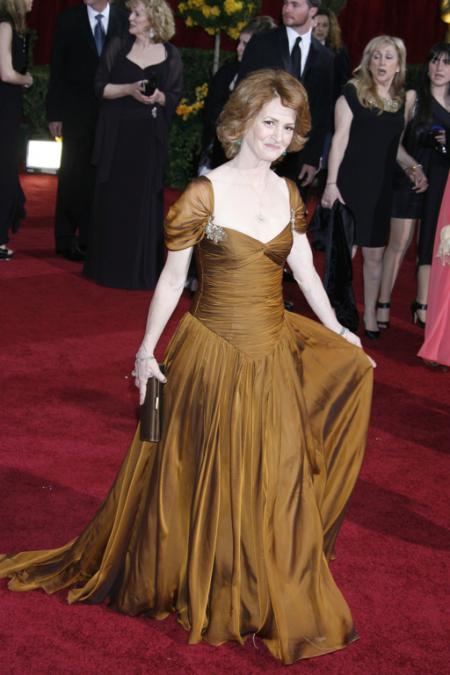 melissa leo
melissa leo
melissa leo
melissa leo
melissa leo
melissa leo
melissa leo
melissa leo
melissa leo
melissa leo
melissa leo