Early career
DiCaprio's career began with his appearance in several commercials and educational films. After being booted off the set of children's television series Romper Room for being disruptive at the age of five, DiCaprio followed his older stepbrother Adam Farrar into television commercials, landing an ad for Matchbox cars at 1 In 1990, he got his break on television when he was cast in the short-lived series based on the movie Parenthood. After Parenthood, DiCaprio had bit parts on several shows, including The New Lassie and Roseanne, as well as a brief stint on the soap opera Santa Barbara, playing the young Mason Capwell. His involvement in Parenthood and the daily soap earned him a nomination for the Young Artist Award for Best Young Actor each.
1991–1995
His debut film role was in the comedic sci-fi horror film Critters 3, in which he played the stepson of an evil landlord, a role that DiCaprio described as "your average, no-depth, standard kid with blond hair."[citation needed] Released in 1991, the movie went direct-to-video. Soon after, he became a recurring cast member on the ABC sitcom Growing Pains, playing Luke Brower, a homeless boy who is taken in by the Seaver family. DiCaprio made his big screen breakthrough in 1992, when he was handpicked by Robert De Niro out of 400 young actors to play the lead role in This Boy's Life, co-starring Ellen Barkin and De Niro himself.
Later in 1993, DiCaprio co-starred as the mentally handicapped brother to Johnny Depp in What's Eating Gilbert Grape, a comic-tragic odyssey of a dysfunctional Iowa family. Director Lasse Hallström admitted he was initially looking for a less good-looking actor but finally settled on DiCaprio as he had emerged as "the most observant [actor]" among all auditioners.Budgeted at US$11.0 million, the film became a financial and critical success, resulting in a domestic box office total of US$9.1 million and various accolades for DiCaprio, who was awarded the National Board of Review Award and nominated for both an Academy Award and a Golden Globe for his portrayal. New York Times critic Janet Maslin praised DiCaprio's performance, writing "the film's real show-stopping turn comes from Mr. DiCaprio, who makes Arnie's many tics so startling and vivid that at first he is difficult to watch. The performance has a sharp, desperate intensity from beginning to end."
DiCaprio's first effort of 1995 was Sam Raimi's The Quick and the Dead, a western film in which he appeared alongside Gene Hackman, Sharon Stone, and Russell Crowe, playing the role of Hackman's alleged son named Kid. Sony Pictures was dubious over DiCaprio's casting, and as a result, Stone decided to pay for the actor's salary herself. The film was released to a dismal box office performance, barely grossing US$18.5 million in the United States, and received mixed reviews from critics. Jonathan Rosenbaum from the Chicago Reader observed that "Raimi tries to do a Sergio Leone, and though The Quick and the Dead is highly enjoyable in spots, it doesn't come across as very convincing. Afterwards DiCaprio starred in Total Eclipse, a fictionalized account of the homosexual relationship between Arthur Rimbaud and Paul Verlaine, played by David Thewlis. He replaced River Phoenix in the role of Rimbaud, who had died during pre-production on the project. A minor arthouse success, the film grossed US$0.34 million throughout its domestic theatrical run.
DiCaprio appeared alongside friends Kevin Connolly and Tobey Maguire in the mostly improvised short film called Don's Plum as a favor to aspiring director R.D. Robb. When Robb decided to expand the black-and-white film to feature length however, DiCaprio and Maguire obtained its blocking, arguing that they never intended to make it a theatrical release as it would have commercial value thanks to their stardom.Nevertheless, the film eventually premiered at the 2001 Berlin International Film Festival, where it was well-received by critics, with Time Out New York writer Mike D'Angelo calling it "the best film [I saw] in Berlin."DiCaprio's last film of the year 1995 was The Basketball Diaries, a biopic about Jim Carroll.
Leonardo DiCaprio
Leonardo DiCaprio
Leonardo DiCaprio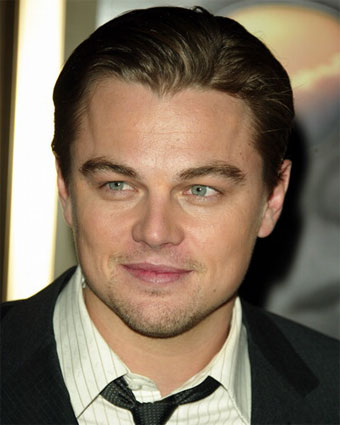 Leonardo DiCaprio
Leonardo DiCaprio
Leonardo DiCaprio
Leonardo DiCaprio
Leonardo DiCaprio
Leonardo DiCaprio
Leonardo DiCaprio