Arlene Carol Dahl born August 11, 1928 is an American movie actress and former MGM contract star, who achieved notability during the 1950s. She is the mother of actor Lorenzo Lamas.
Contents
* 1 Early years
* 2 Career
* 3 Personal life
* 4 Family
* 5 Television
* 6 Filmography
* 7 Television work
* 8 Writing
* 9 References
* 10 External links
Early years
Dahl was born in Minneapolis, Minnesota, the daughter of Idelle (née Swan) and Rudolph S. Dahl, a Ford motor dealer and executive. She is of Norwegian descent. After graduating from Washburn High School, she held various jobs, including performing in a local drama group and briefly working as a model for department stores. Dahl's mother was involved in the theatre. As a child she took elocution and dancing lessons and acted in local amateur theatre. She was active in theatrical events at Margaret Fuller Elementary School, Ramsey Junior High School and Washburn Senior High School. Dahl briefly attended the University of Minnesota.
Career
Dahl was voted the Rheingold Beer Girl of 1946. She began her acting career in 1947. She reached the peak of her popularity and success in the 1950s. Some of her best films include: Reign of Terror (1949), Three Little Words (1950), Woman's World (1954), Slightly Scarlet (1956), and Journey to the Center of the Earth (1959).
Personal life
Dahl met actor Lex Barker in the early 1950s, and on April 16, 1951, Dahl and Barker wed. A year later she and Barker divorced, and Dahl would go on to marry another matinee idol, Fernando Lamas. Barker went on to marry Lana Turner. In 1958 Dahl and Lamas had their only son, Lorenzo Lamas. Shortly after giving birth to Lorenzo, Dahl slowed and eventually ended her career as an actress, although she still appeared in movies and on television occasionally. Dahl would go on to work as a beauty columnist and as a writer.
She also founded her own business, Arlene Dahl Enterprises, which marketed lingerie and cosmetics. She eventually became an astrologer and wrote a syndicated column on the subject.
Family
Dahl and Lamas divorced in 1960, and Dahl later remarried. Aside from Lorenzo Lamas, Dahl has two other children: a daughter Christina (born August 3, 1961) by third husband Christian R. Holmes, and a second son, Rousevelle Andreas (born December 8, 1970), by her fifth husband Rousevelle W. Schaum. She has 6 grandchildren and divides her time between New York City and West Palm Beach, Florida.
Television
Arlene Dahl was both a mystery guest and a panelist on the TV Game show "What's My Line". She appeared on the ABC television network's soap opera One Life to Live as Lucinda Schenck Wilson from 1981 to 1984. Lucinda was planned to be a short-termed role, but she was later offered a one-year contract to appear on the show. The last film in which she appeared, which followed a hiatus of more than 20 years, was the 1991 film, Night of the Warrior, which starred her son, Lorenzo Lamas
arlene dahl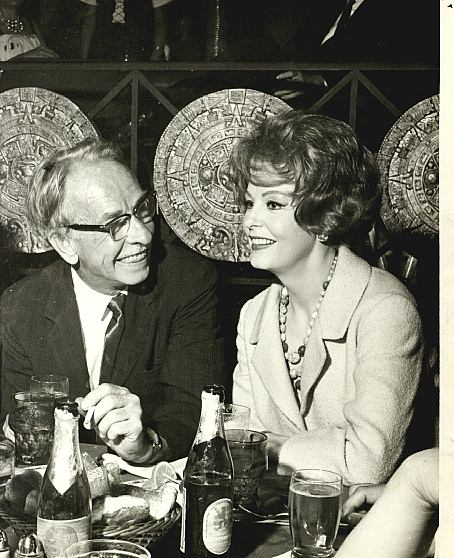 arlene dahl
arlene dahl
arlene dahl
arlene dahl
arlene dahl
arlene dahl
arlene dahl
arlene dahl
arlene dahl
arlene dahl