Aamir Khan (Hindi: आमिर ख़ान (Urdu: عامر خان) pronounced [ˈaːmɪr ˈxaːn]; born Aamir Hussain Khan on 14 March 1965) is an Indian film actor, director and producer who has worked in a number of critically and commercially successful films and has established himself as one of the leading actors of Hindi cinema.[1][2][3] He is also the founder-owner of Aamir Khan Productions.
Starting his career as a child actor in his uncle Nasir Hussain's film Yaadon Ki Baaraat (1973), Khan began his professional career eleven years later with the film, Holi (1984). He had his first commercial success with his cousin Mansoor Khan's film Qayamat Se Qayamat Tak (1988), for which he won a Filmfare Best Male Debut Award. After seven previous nominations during the 1980s and 1990s, Khan received his first Filmfare Best Actor Award for his performance in the major grosser Raja Hindustani (1996).[4][5] In 2001, he made his debut as a film producer with the Academy Award-nominated Lagaan. Khan played the lead role in the film and earned his second Filmfare Best Actor Award for his performance.
Following a four-year break from acting, Khan made his comeback with Ketan Mehta's Mangal Pandey: The Rising (2005), and later won a Filmfare Critics Award for Best Performance for his role in Rang De Basanti (2006). In 2007, he made his directorial debut with Taare Zameen Par, for which he received a Filmfare Best Director Award. This was followed by Ghajini (2008), which became the highest grossing film of that year, and 3 Idiots (2009), which became the highest-grossing Bollywood film of all-time, unadjusted for inflation.[6] The Government of India honoured him with the Padma Shri in 2003 and the Padma Bhushan in 2010 for his contributions towards Indian Cinema.
Contents
[hide]
* 1 Early life
* 2 Film career
o 2.1 Actor
o 2.2 Producer
* 3 Personal life
* 4 Filmography
o 4.1 Actor
o 4.2 Playback singing
o 4.3 Producer
o 4.4 Writer/Director
* 5 See also
* 6 Further reading
* 7 References
* 8 External links
[edit] Early life
Khan was born in Bandra's Holy Family Hospital, Mumbai, India, to a Muslim[7] family that has been actively involved in the Indian motion picture industry for several decades. His father, Tahir Hussain, was a film producer while his uncle, Nasir Hussain, was a film producer as well as a director and an actor.
He is a descendant of the Muslim scholar and politician Maulana Abul Kalam Azad[8] and a second cousin to former Chairperson of Rajya Sabha Dr Najma Heptullah.
[edit] Film career
[edit] Actor
Khan began his film career as a child actor in a home production, made by Nasir Hussain, titled Yaadon Ki Baraat (1973) and Madhosh (1974). Eleven years later, he made his adult acting debut in a role that went quite unnoticed in Ketan Mehta's Holi (1984).
Khan's first notable leading role came in 1988 in the film Qayamat Se Qayamat Tak which was directed by his cousin and Nasir Hussain's son Mansoor Khan. This film was a breakthrough commercial success, effectively launching Khan's career as a leading actor. Having the typical 'chocolate hero' looks, he was publicised as a teen idol. He also starred in critically acclaimed film Raakh, for which Khan got his first National Award for Special Jury Award. After that, he went on to appear in several other films in the late '80s and early '90s: Dil (1990), which became the highest grossing film of the year,[9] Dil Hai Ke Manta Nahin (1991), Jo Jeeta Wohi Sikandar (1992), Hum Hain Rahi Pyar Ke (1993) (for which he also wrote the screenplay), and Rangeela (1995). Most of these films were successful critically and commercially.[10][11][12] Other successes include Andaz Apna Apna, co-starring Salman Khan. At the time of its release the movie was reviewed unfavorably by critics, but over the years has gained a cult status.[13]
Khan continued to act in just one or two films a year, an unusual trait for a mainstream Hindi cinema actor. His only release in 1996 was the Dharmesh Darshan directed commercial blockbuster Raja Hindustani in which he was paired opposite Karisma Kapoor. The film earned him his first Filmfare Best Actor Award, after seven previous nominations, and went on to become the biggest hit of the year, as well as the third highest grossing Indian film of the 1990s.[14] Khan's career had seemed to hit a plateau at this point of time, and most of the films to follow for the next few years were only partially successful. In 1997, he co-starred with Ajay Devgan and was paired opposite Juhi Chawla in the film Ishq, which performed well at the box office. In 1998, Khan appeared in the moderately successful Ghulam, for which he also did playback singing.[15] John Mathew Matthan's Sarfarosh (1999), Khan's first release in 1999, was also moderately successful, gaining an above average box office verdict. The film was highly appreciated amongst the critics and Khan's role as a dedicated, honest and uncorrupted cop engaged in fighting border terrorism, was well received, as was his role in Deepa Mehta's art house film Earth. His first release for the new millennium, Mela, in which he acted alongside his real-life brother Faisal Khan, was both a box-office and critical bomb.[16]
In 2001 he appeared in Lagaan. The film was a major critical and commercial success,[17] and received a nomination for Best Foreign Language Film at the 74th Academy Awards. Additionally, the film gathered critical acclaim at several international film festivals, in addition to winning numerous Indian awards, including the National Film Awards. Khan himself won his second Filmfare Best Actor Award. The film continues to be one of the most popular Hindi films in the west.[citation needed]
The success of Lagaan was followed by Dil Chahta Hai later that year, in which Khan co-starred with Akshaye Khanna and Saif Ali Khan, with Preity Zinta playing his love interest. The film was written and directed by the then newcomer Farhan Akhtar. According to critics, the film broke new grounds by showing Indian urban youth as they really are today. The characters depicted were modern, suave and cosmopolitan. The film did moderately well and was a success mostly in urban cities.[17]
Khan then took a four year break citing personal problems, and returned in 2005 with Ketan Mehta's Mangal Pandey: The Rising playing the title role of a real-life sepoy and a martyr who helped spark the Indian Rebellion of 1857 or the 'First War of Indian Independence'.[citation needed]
Rakeysh Omprakash Mehra's award-winning Rang De Basanti was Khan's first release in 2006. His role was critically acclaimed,[18] earning him a Filmfare Critics Award for Best Performance and various nominations for Best Actor. The film went on to become one of the highest grossing films of the year,[19] and was selected as India's official entry to the Oscars. Although the film was not shortlisted as a nominee for the Oscar, it received a nomination for Best Foreign Film at the BAFTA Awards in England. Khan's work in his next movie, Fanaa (2006) was also appreciated,[20] and the film went on to become one of the highest grossing Indian films of 2006.[19]
His 2007 film, Taare Zameen Par was also produced by him and marked his directorial debut. The film, which was the second offering from Aamir Khan Productions, starred Khan in a supporting role as a teacher who befriends and helps a dyslexic child. It opened to excellent responses from critics and audiences alike. Khan's performance was well-received, although he was particularly applauded for hi
Aamir Khan
Aamir Khan
Aamir Khan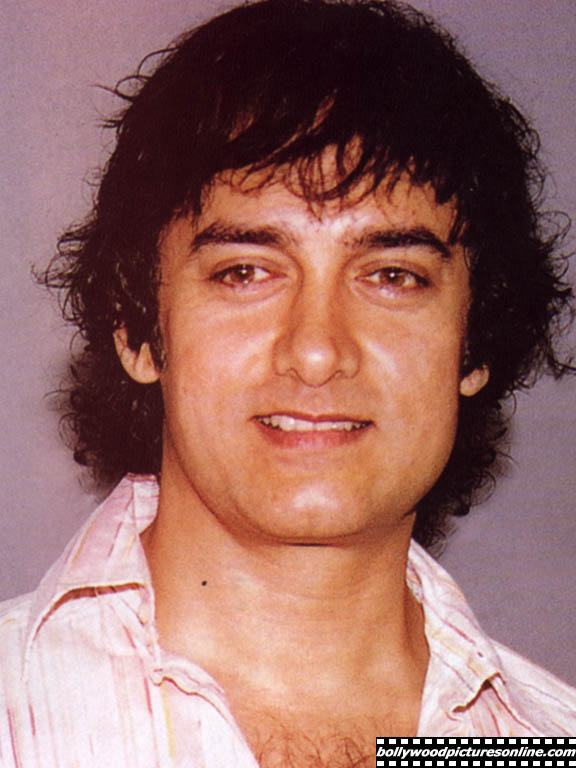 Aamir Khan
Aamir Khan
Aamir Khan
Aamir Khan
Aamir Khan
Aamir Khan
Aamir Khan