Leigh Bingham Nash born June 27, 1976 is an American singer-songwriter who is the lead vocalist for the pop band Sixpence None the Richer and is also a member of Fauxliage and Movement Nashville.
Her debut solo album, Blue on Blue, was released on August 15, 2006 by One Son/ Nettwerk record labels.
Contents
1 Biography
1.1 Early life
1.2 Career
2 Inspiration
3 Personal life
4 Discography
4.1 Albums
4.2 Compilation appearances
5 References
6 External links
Biography
Early life
Nash was born Leigh Anne Bingham in New Braunfels, Texas. She started singing country music and learning old country songs on the guitar at the age of 12. She had several years' experience singing in local cafes with a middle-aged band and performed regularly at a Texan country & western dance hall. She met guitarist and songwriter Matt Slocum at a church retreat in the early 1990s.
Career
The two formed Sixpence None the Richer, named for a line from the book Mere Christianity by the author C.S. Lewis, soon after and went on to record four full-length albums with the band. Their first album, released when she was just 16, was The Fatherless & the Widow. The album garnered critical acclaim and Slocum and Nash searched for new band members.
Joined by Tess Wiley, Dale Baker, and J.J. Plascencio, the new band recorded This Beautiful Mess, which won a Dove Award for Best Album. Wiley quit the band after their US tour and the band released the Tickets for a Prayer Wheel EP and then signed to the Squint Records label following the demise of REX.
The band's eponymous album was released in 1997 and the single "Kiss Me" in 1999. In 1999 they received numerous Dove Awards, including Best Artist of the Year. The band was also nominated for a Grammy Award. A second single "There She Goes", which hit Billboard, followed by a third single "I Can't Catch You".
In 2000, Nash sang the song "Need to Be Next to You" for the movie Bounce in order to thank Miramax that had used "Kiss Me" in the movie She's All That and brought them into the spotlight. Written by Diane Warren, it became Nash's first solo single.
After problems with their record labels, Sixpence None the Richer came back in 2001 with the album Divine Discontent after losing both Dale Baker and J.J. Plascencio. Two singles from that album, "Breathe Your Name" and "Don't Dream It's Over", went onto the charts. However, Sixpence None the Richer announced their break-up on 26 February 2004, when Slocum sent a letter to CCM Magazine. After that, the band released The Best of Sixpence None the Richer.
In spite of the colossal success the band enjoyed with ubiquitous pop singles like "Kiss Me" and "There She Goes", the group was continually plagued by the business woes of the trade and finally decided to split ways amicably. Disoriented by this major change, Nash and her husband left their Nashville home of 10 years and moved to Los Angeles.
While in L.A., Nash penned a batch of songs that would eventually comprise her first solo record, Blue on Blue, which was released in August 2006 on One Son Records, Nash's own imprint label through Nettwerk Productions. During the record time of making Blue on Blue, Nash flew to Canada several times. The first single, "My Idea Of Heaven", was released to USA radio the week of 14 July 2006, and the song "Ocean Size Love" was to be the second single, but it was a promo release only. She has also recorded a song "Mirrors and Smoke" with the band Jars of Clay on their album Good Monsters the same year.
In the meantime, Nash moved back to Nashville, Tennessee and into a new community of musicians – a recently formed rock collective called Movement Nashville.
In 2007, Nash began a new band, Fauxliage, with Canadian band Delerium, which released a self-titled album on August 14, 2007. Nash, Megan Thompson and Kate York also started a Christian band called Thompson, York & Nash. They worked on a few songs that have been put on Myspace.[4] However, none of the songs posted on their MySpace page have been formally released.
In late 2007, Nash and Slocum met over coffee and positively discussed the reuniting of Sixpence None the Richer. In January 2008 Nash traveled to New Zealand to perform at the annual Parachute Music Festival. Performing on the main stage twice, she attracted crowds of over 30,000 who enjoyed her acoustic covers of Sixpence None the Richer hits "Kiss Me" and "There She Goes". In the fall of 2008, Leigh toured with Delerium.
Leigh has since rejoined Sixpence and worked on a new EP My Dear Machine EP, and the Christmas album The Dawn of Grace with tour dates planned throughout 2008 in the States and Europe. Tess Wiley is also back to support Sixpence's European tour.
Leigh will join Open Wings-Broken Strings tour in 2009 fall, along with Eddie Kowalczyk of Live, Art Alexakis of Everclear. After that Leigh will back to Sixpence to jump into the studio to record a new album, which can be expected in early 2010.
leigh nash
leigh nash
leigh nash
leigh nash
leigh nash
leigh nash
leigh nash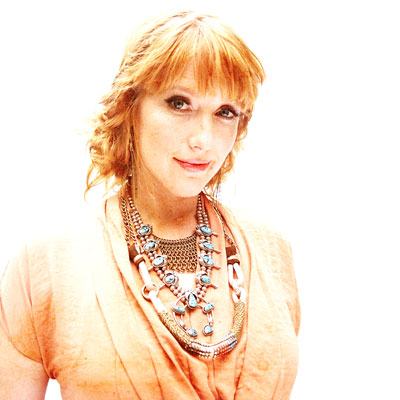 leigh nash